Aisha association hold a consultation workshop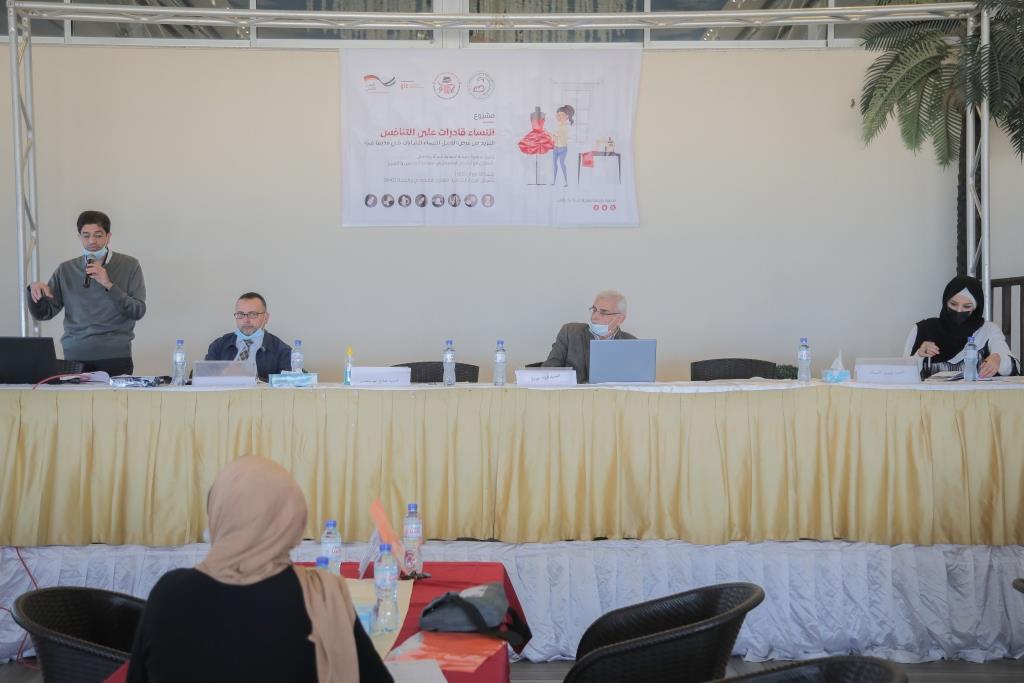 Aisha association for woman and child protection held a consultation workshop aims to launch connections between the employments units in universities and colleges which related to universities graduates, in the presence of representatives from university collage for applied science, Engineer Hazem Hillis, ' Head of the Engineering Professions Department', Engineer Salih Abu Shaaban 'Head of the Center for Community Service and Continuing Education at the College', Mr. Fouad Odeh, 'Member of the Board of Directors of the Federation of Garment and Textile Industry', and Mr. Mahmoud Al-Helmy 'Responsible for the vocational training program at the Federation of Churches', with a number of young female graduates from universities, colleges and technical institutes, in addition to the participants of the project to specialize in fashion and clothing design.
The participants in the workshop dealt with many topics, like' how to support graduates in the profession of fashion and clothing design, in time of the increasing numbers of unemployment by supporting them with small projects, such as financing projects and entrepreneurial ideas for young people, and proposing ideas to bring financing, electronic marketing and the need for an electronic incubator that includes all graduate projects.
This project "Women Capable of Competition: More Job Opportunities for Young Women in Gaza City" comes in partnership with the German Foundation for International Cooperation (GIZ), and funded by the Federal Ministry for Economic Cooperation and Development (BMZ), and in cooperation with the Palestinian Federation for the Apparel and Textile Industry.