Aisha Association launches a campaign to demand raising the age of marriage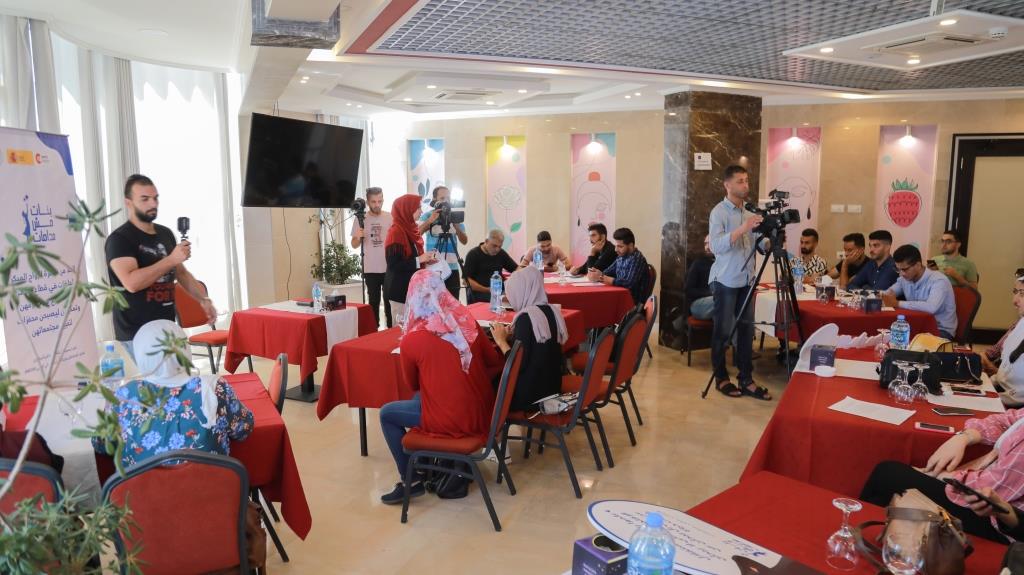 Today, Monday, Aisha Association for Women and Children protection launched an electronic petition entitled (Raising the age of marriage to 18 years and above) during a tweet session organized by the association under the title #Girls_not_womens, as part of lobbying and advocacy campaign to reduce early marriage, which aims to amend marriage age applied in Gaza Strip and setting the age of marriage to be 18 years and over, as part of "limiting the phenomenon of early marriage for female children at Gaza Strip by strengthening their rights and enabling them to become catalysts for change in their societies" funded by German Agency for International Cooperation (GIZ).
The campaign was launched with the participation of a large number of social media users, in addition to external participations from users of these sites, as the Family Rights Law stipulates in Article (5) that the age of the fiancé be eighteen years or more, and the age of the fiancée is seventeen years or more. However, articles "6 and 7" of the same law came to place a serious exception to the previous article, as Article 6 states: "If a teenager who has not attained the age of eighteen years claims puberty, the judge may authorize him to marry if his form is possible." Article 7 states, "If a teenage girl who has not yet reached the age of seventeen claims puberty, the judge may authorize her to marry if her appearance is possible." This exception has led to the spread of early marriage phenomenon, which has a negative impact on children and society as a whole.
Through this campaign, Aisha Association hopes that its voice will reach the decision-makers to take serious steps on the ground and issue a circular specifying the age of marriage at least eighteen years for both spouses, without exception and considering any marriage to those below this age is null and does not have any legal effect for them.