الشقاء كان عنوان لحياتي ،،، لكنني سأتجاوذ ذلك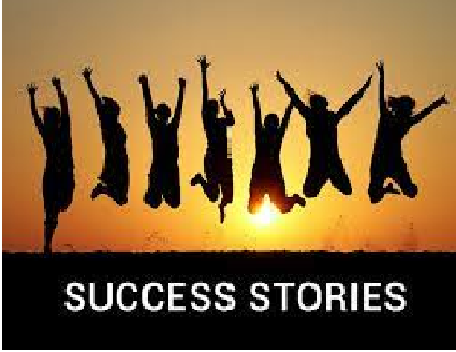 "I've been living in misery all of my life, but I know I'll get over it".
S.A is a young woman from Gaza strip, got married at the age of 15 and has 2 children, Faten (3 years old) and Mohammed (7 years old).
"I do not even know where to begin" smiling with tears, S said when telling her story "I am incapable of talking about my suffering anymore, can my ex-husband take my children away? Will he deprive me of my marital rights after the divorce...?" She came to the legal clinic, terrified of what could happen to her children, searching for justice and for someone to help her take her marital rights, which she lost after her husband divorced her.
The lawyer tried to calm her down, and explained all her legitimate rights, that her ex-husband cannot hurt her anymore and that they will do everything they are capable of to bring her children back.
After hearing this, S became comfortable and able to tell her story: "my story began when I got married, I was 15, then I had my first baby in 2006, and the second in 2007. While my children were little babies, the war of 2008 on the Gaza Strip took away my husband. I became a widow too young. Lost and exhausted, I had to be a mother and a father for my children, I had to endure the society's hurtful words and comments and I kept going for the sake of my children. I decided to complete my education then get a good career to be able to provide for them; I had a BA in Arabic Language from Al-Azhar University- Gaza in 2015.
Then events began to get worse again, I could not get a job… how will I provide for my children now? Who will pay for their education? … So many questions with no answers. At this time, a man proposed to me, he had a wife already. Stuck between so many ideas, becoming a second wife, and how bad it is, the fact that my children need someone to provide their basic needs, and how hard it is to live as a single woman in this society, I had no choice in reality, I had to say yes. I thought it is the right thing to do, that this husband will treat me well, that my years of loneliness, sadness and pain are over, if I only knew, the worse is yet to come.
My new husband did not know how to communicate like normal people; violence was his only language. I had another 2 children from him, a boy and a girl also, things kept getting worse and worse between us, then one day he divorced me, and took my children.
After talking to her ex-husband and giving him many chances, S decided to sue him. However, due to her bad economic situation, she could not hire a private lawyer, when she went to court; they transferred her to the legal clinic of Aisha Association.
the lawyer heard her story and after verifying it, she explained the legal procedures for her to start filing the necessary cases, the first of which is to return her children to her custody.
S was extremely happy when she hugged her children for the first time after this incident, she thought that due to her bad economic situation, no one will help her and she will lose all of her rights. After that, an alimony case for her children was filed, so that she could provide a good life for them. She thanked the lawyer for standing by her side and supporting her, adding that she will try to get over every bad thing she experienced. She decided to start a small project "giving Arabic language lessons" with the money she gets from her marital rights, to be a source of income for her and her children. From now on, she will live as an independent woman, depending only on herself to make her children's life and hers a better one.