Wessal Alliance members in a crowded sit-in before the UNSCO building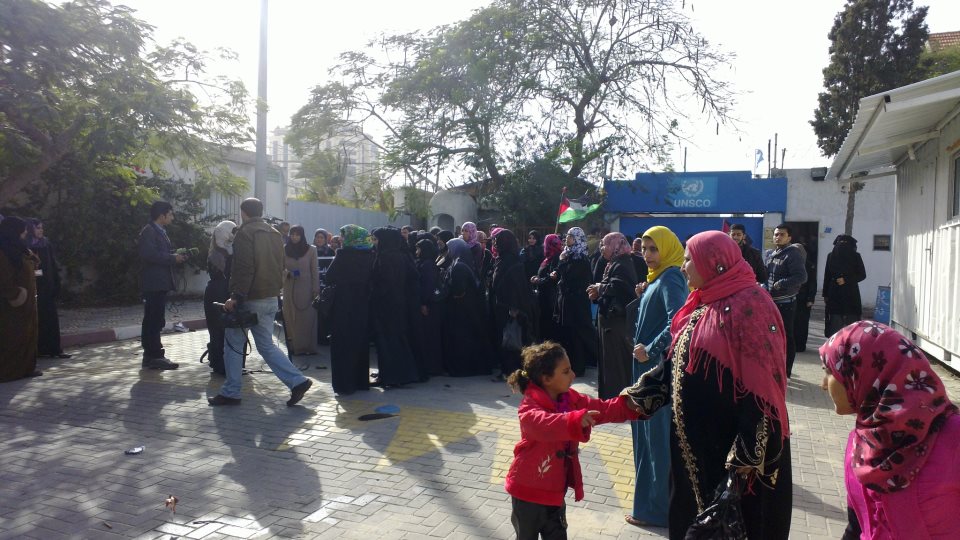 AISHA Association for Woman and Child Protection participated in the solidarity sit-in in front of the UNESCO headquarters in Gaza which was organized by Wissal Alliance on Thursday, 20/12/2012 with the aim of solidarity and collaboration to stop the heinous violations and attacks recently carried out by the Israeli occupation forces Israeli on the Gaza Strip late of this November.
Notable persons and members of women's organizations and society activists were attending the sit-in. The main goal of this solidarity is to send written message to the commissioner General of the United Nations expressing their refusal to the violations and attacks of Israeli occupation on women, children and old people. Also, it aims to deliver feminist voice informatively, demanding the international community to stand in front of his responsibilities to protect civilians especially women and children as agreed by international norms and conventions.