Restarting the Architects' Capacity Building Program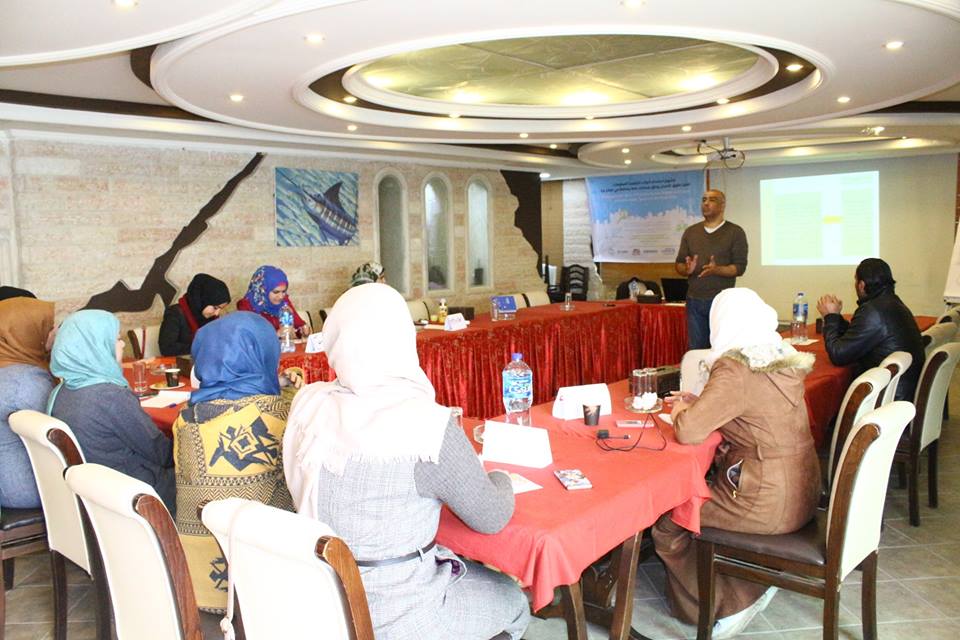 Aisha Association for Women and Child Protection has resumed its capacity building program on women's youth participation and gender equality. Within the framework of the project "Utilizing Digital Tools to promote Human Rights and Create Inclusive Public Spaces in the Gaza Strip", Aisha has completed training that builds the capacities of female engineers on issues of youth and community participation, gender and gender equality, protection and response mechanisms, Reconstruction, safe space standards for women and children, gender equality and the new urban planning agenda, human rights and resolution 1325.
The training targeted 15 female engineers from Rafah governorate - Al-Shoka area or its vicinity, Deir Al-Balah, Khan Younis-Qarara, Beit Lahia. The training was held for a 14-day in non-consecutive period from 10 February to 21 March.