Celebration of Ending the training of the Leaders of Gender Equality for 10th grade Students from all governorates of the Gaza Strip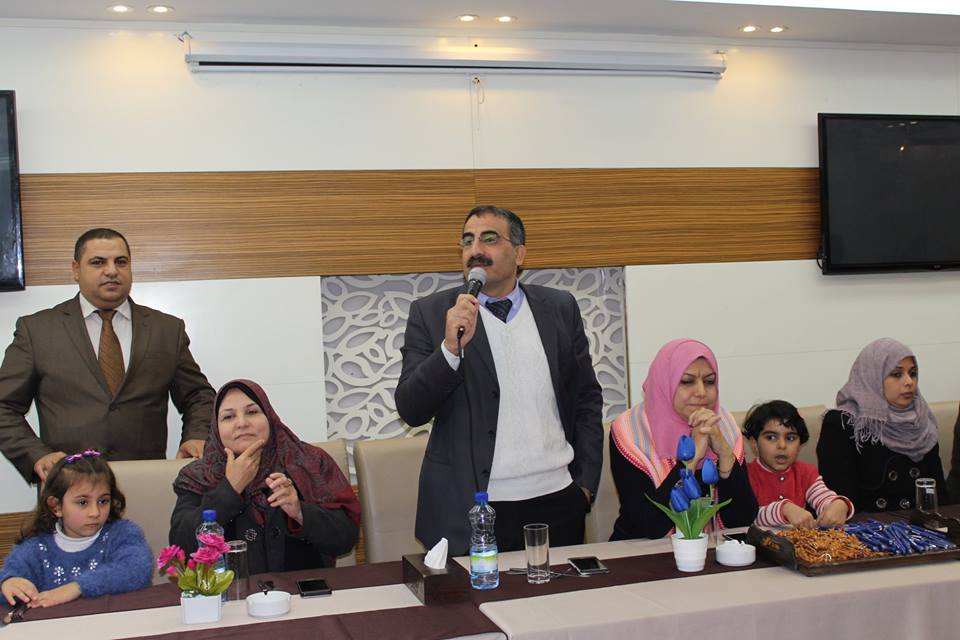 Ending the training of Gender Equality Leaders for 10th grade students from all the governorates of the Gaza Strip, within the project "Shifting perspectives of men and boys of Masculinity and Gender Equality" with the support of UN-Women and funded by the Swedish International Development Agency (SIDA).
Mr. Elias El-Gilda, Chairman of the Board of Directors of the Aisha Association, welcomed the students and affirmed the importance of youth and their role in promoting equality between men and women. He thanked the Ministry of Education for their efforts in cooperation with the Association for the success of training and project.
Then Mrs. Abeer Al-Shurafa, Representative of Counseling and Special Education Department in the Ministry of Education, who welcomed the students and thanked Aisha Association for the great efforts they had made with the Ministry to ensure the success of the training, she stressed the need to invest students' abilities despite the difficult conditions they are facing the Gaza Strip. That youth are the backbone of society.
Mrs. Reem Fraina, Executive Director of the Aisha Association for Woman and Child Protection, concluded the ceremony by expressing her satisfaction with the success of the training and its achievement despite the short period. She thanked the Ministry of Education represented by Abeer Al Shurafa for their efforts and commended the efforts of the trainers and coordinators who played a major role in the success of the training. The coming period will witness initiatives that will be carried out by the students under the supervision and follow-up of the ministry.