Women Self Help Groups training "Last day"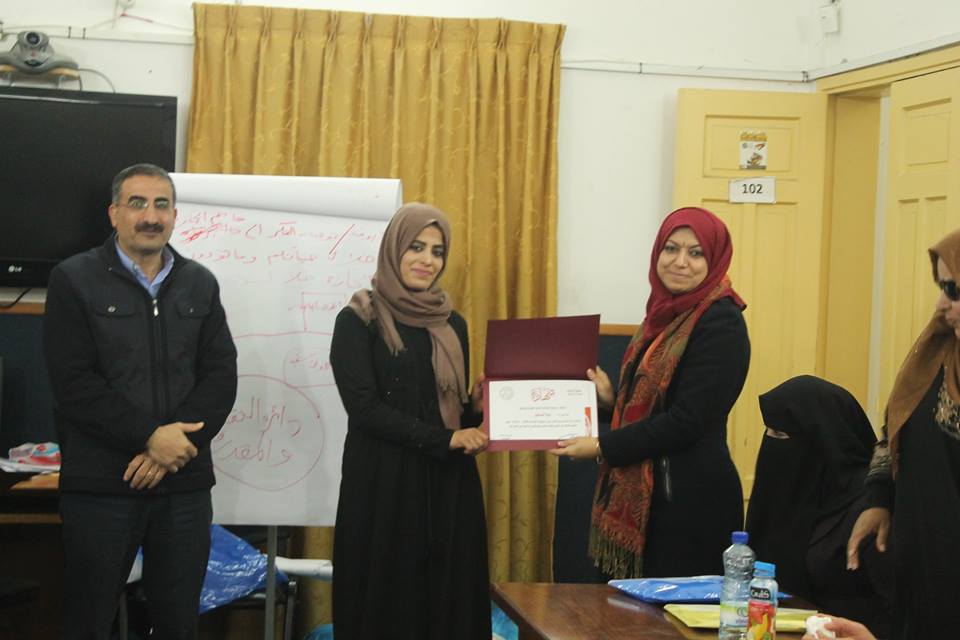 The last day of "women self-help groups training" through Eliminating discrimination and sexual and gender-based violence against vulnerable women in marginalized communities in the Gaza Strip" Project funded by Kvinna till Kvinna .
The training lasted for 5 days where women became able to deal with problems and shocks through their daily lives. The trainer discussed with them ways of getting rid of negative thinking and how to become strong leaders.