Training about "Case Management of GBV Cases"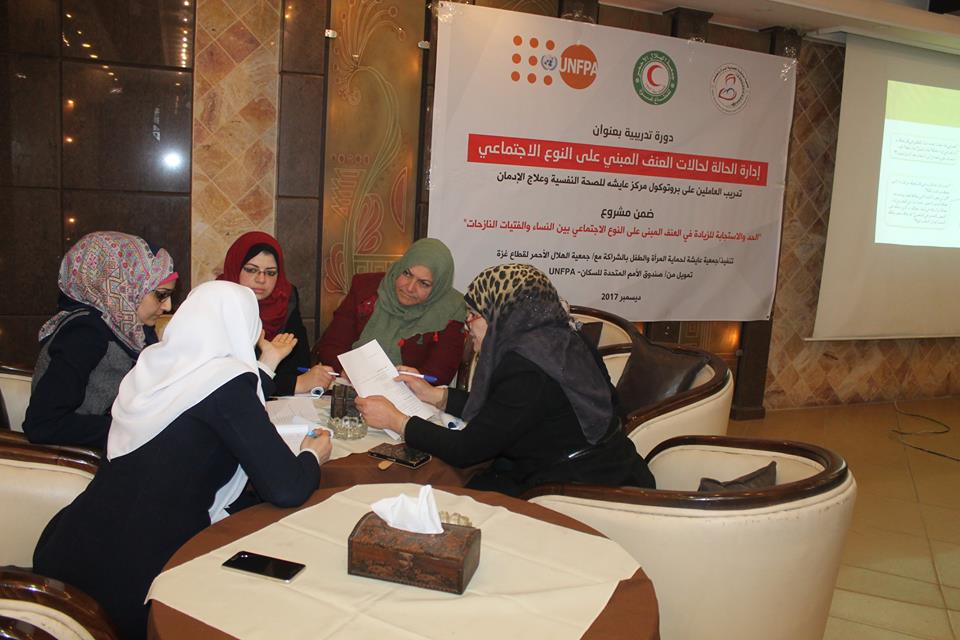 Thursday, 28th, Dec. 2017. Aisha association for woman and child protection has conducted training about case management of GBV cases by the presence of 3o psychologists, professionals and police officers who work in this field. This training came on developing Aisha's protocol for mental health and addiction cure within " End and reduce GVB against displaced women and girls in the Gaza Strip" project in partnership with Palestinian Red Crescent society funded by UNPF.
The training will focus on case management of GBV cases, mental health cases and addiction cure.