" GBV case managements " Training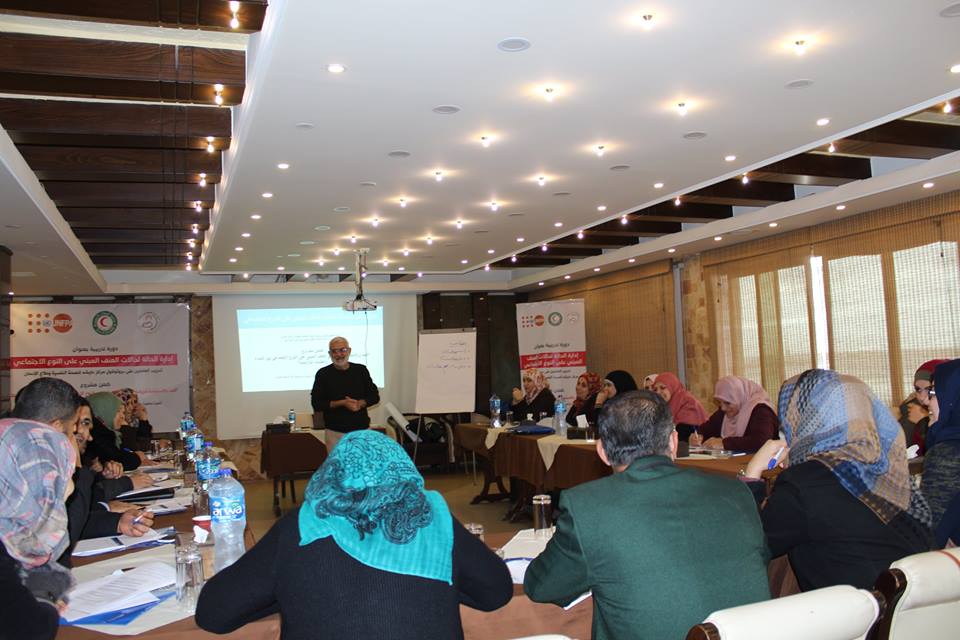 Aisha Association for woman and child protection in partnership with Palestinian Red Crescent Association conducted "GBV case managements" training funded by United Nations Population Fund. This training came as a part of developing Aisha's center for mental health and addiction treatment through " End GBV toward displaced women and girls in the Gaza Strip "
The training conducted by Dr. Mostafa Masri " a psychiatrist and consultant in Aisha. About 30 psychologists and policemen attended the training
The training will last for 20 days about 100 hours in how to manage the cases and end GBV against girls and women .