The Ministry of Public Works and Housing and the Ministry of Women Affairs agree to form a committee to follow up the benefits of affected women in cooperation with the Aisha Association for Women and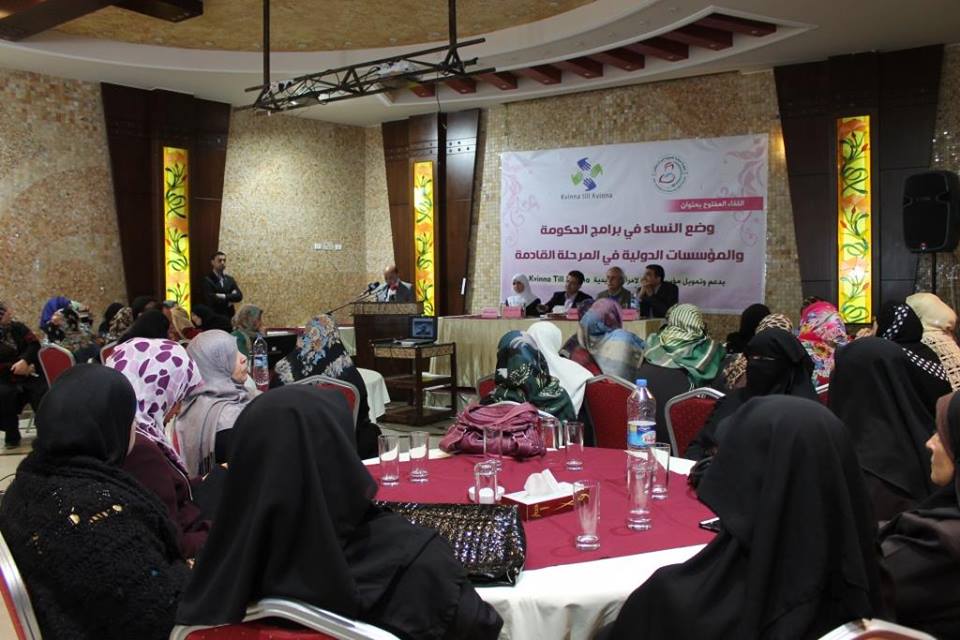 Skaik showed in her speech that the ministry works at the last time on documenting the last aggression on Gaza in partnership with Euromid .
Skaik asked women to go to the Minister of Women Affairs and activate complements box, she assured that the door is open around the clock to receive complaints and needs of women confirmed that the ministry has strengthened by the resilience and liberality of women.
Mufeed Al Hasayna , the Minister of Public Works and Housing, assured on the rights of a dignified life for Palestinians people and the importance of respect for women as active part in the community proudly belonging to Palestinian mother. He also showed assistance provided to those affected by the recent aggression and the last of which was to provide $ 1,000 instead of rent to the owners of the total destruction.
He said: "Despite the difficulties and challenges the government faced by the Israeli occupation, but it has been providing financial and amounts of concrete to 77 thousand families"
On the other hand, Ziad Al Karabli ,the Director of Palestinian Fund for Employment, expressed his pride of being here today with dear people from Gaza, sending his regards to the Ministers and women in the meeting. He assured that the role of the Palestinian Fund for Employment will be actions not words and will appear soon, taking in consideration social justice and gender equality, with an emphasis on the rights of women and people with disability.
Adnan Abu Hassna ,UNRWA Spokesman, expressed his dismay over the community perception toward women and called for a real revolution to change this perception.
Jehan Al Zain during her speech to loss women asked to maximize the women in the reconstruction, to solve their problems and placed it on the priorities and to provide assistance and to meet their needs.
Finally, the discussion opened between the women and spokesmen which eventually led to formulate follow-up committee.