Aisha Association participated in press conference in the front of UNRWA headquarter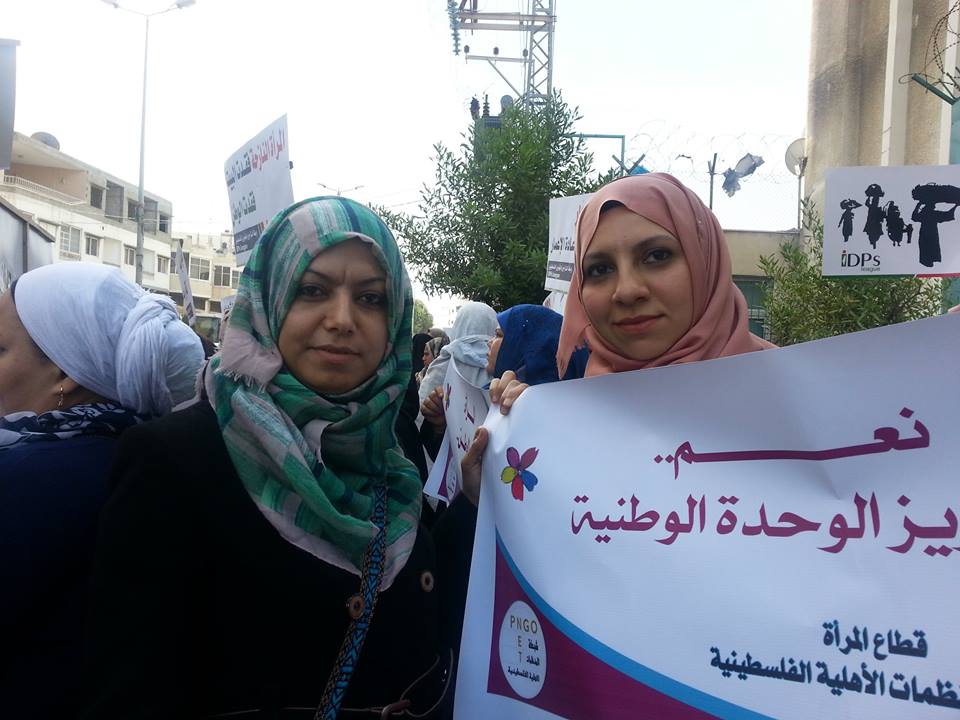 Aisha Association for Women and Child Protection participated in press conference which was organized by women sector in PINGO in front of UNRWA headquarter in 3/9/2015 to call for the following:
1. All parties which concern about reconstruction file have to involve organizations and representatives of the civil society in all of its operations, especially the involvement of women in the committees of reconstruction.
2. Reconstruct what was destroyed by the Israeli occupation of houses and civilian facilities during the aggression without slowing down or delay, as an important humanitarian issue which should be set aside and neutralize all the political pressure.
3. We call for UNRWA to take frank attitude and clear condemnation of the siege which is imposed by Israeli occupation on the Gaza Strip and disable the reconstruction process.
4. Call for UNRWA to maintain the rights of women and support them in relation to compensation and damage control, consider full legal capacity for women.
5. We call for the integration of gender in UNRWA policy issues (emergency- services- employment- unemployment).